News
Fanning Howey Promotes Phil Medley, AIA, PE to BIM Manager
By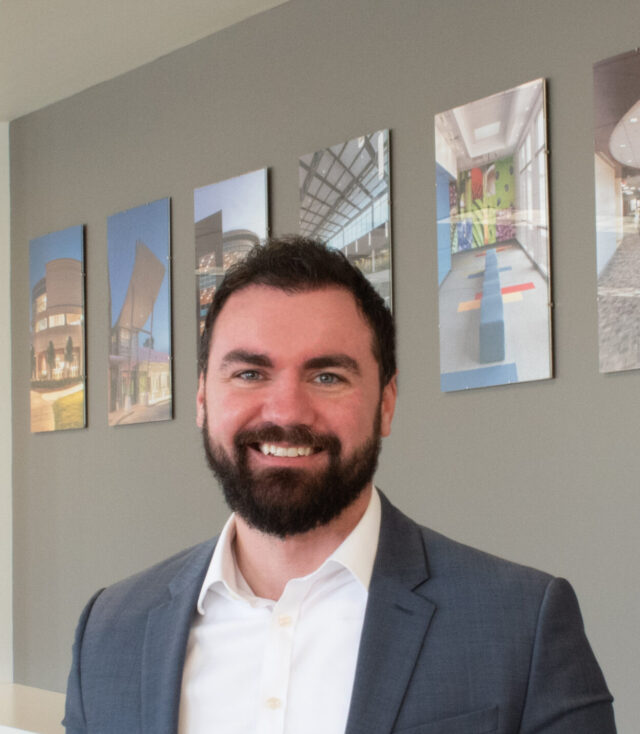 Fanning Howey, an architecture, interiors and engineering firm specializing in learning environments, has recently promoted Mechanical Engineer and Architect, Phil Medley, AIA, PE to the role of BIM Manager.
Joining the Fanning Howey team as an Energy Designer in 2019, Phil Medley has played a vital role in creating sustainable designs for our clients and guiding our interdisciplinary teams on BIM best practices. In his new role as BIM Manager, Phil will help Fanning Howey build upon the past 61 years of design work and set a foundation for future smarter design solutions.
"My main goal in this new role is to put our staff in the best position to utilize the latest technology and software. Internally, my aim is to minimize disruption to everyone's workflow and set up our teams to create more efficient designs that save everyone time, money and energy." says Phil Medley, AIA, PE.
As BIM Manager, Phil will lead the charge to streamline production activities, improve documentation and quality approaches to allow our designers, engineers and architects to concentrate on cutting-edge educational design.
"When Phil joined the team in 2019, he immediately made an impact on our mechanical design projects. His background in architecture and mechanical design, with a passion for BIM-related activities, quickly showed thru in his everyday approaches," says Project Executive, Andy Miller, AIA. "Phil continues to push the boundaries on our software and BIM-related approaches with his desire to further develop how we translate a design into our project documents. We are excited to turn Phil loose on our goals to advance automation, innovation and standardization in our BIM initiatives."