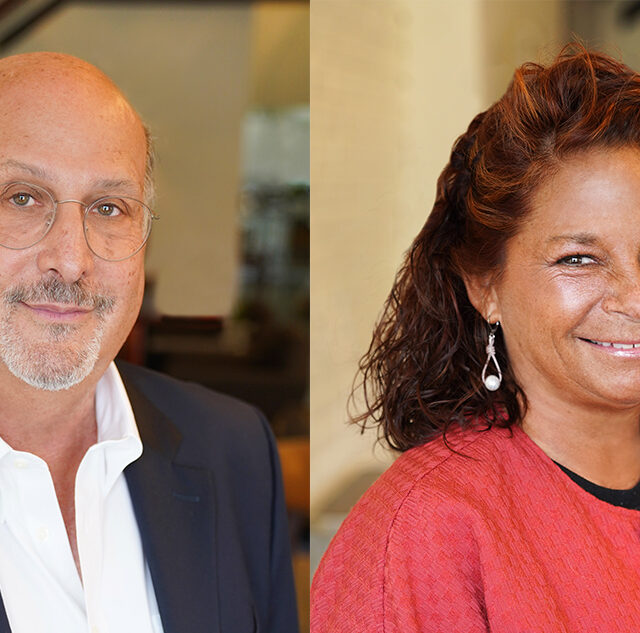 Fanning Howey continues to expand its higher education practice with the hiring of two senior-level designers who have extensive experience with college and university facilities design. John Missell, AIA, joins Fanning Howey's Dublin, Ohio, office as a project executive. Cheryl Sydzyik, AIA, joins Fanning Howey's Indianapolis, Ind., office as a project executive.
John Missell, AIA, NCARB, has spent his professional career helping colleges and universities adapt to the challenges of a rapidly-changing technological culture. He has planned and designed innovative projects for higher education institutions throughout the world, and his work has received recognition by the American Institute of Architects and has  been featured in state, national and international design journals. John's expertise strengthens Fanning Howey's portfolio of living and learning spaces. His work includes research centers for major universities and  new and renewed academic and student life facilities for major institutions like Xavier University, Miami University, Virginia Tech and  The State University of NY, as well as small liberal arts institutions like  Bucknell University, Bates College and Bowdoin College.
Cheryl Sydzyik, AIA, has more than 30 years of experience with design for higher education campuses. She is a skilled manager of diverse teams, and she brings to Fanning Howey an exceptional portfolio of living, learning and recreation facilities for colleges and universities. Cheryl's recent experience includes large commissions like the $80 million renovation to Fifth Third Arena for the University of Cincinnati and the $61 million new Health Science building, also for the University of Cincinnati.
"John and Cheryl represent a significant and strategic advancement of our higher education practice," says Chief Executive Officer William Payne, AIA. "Fanning Howey's mission is to create a positive influence on learning and education. John and Cheryl provide the expertise and leadership that colleges and universities need to evolve and thrive in the 21st century."
About Fanning Howey
Fanning Howey is an integrated architecture, interiors and engineering firm specializing in learning environments. From our offices in Ohio and Indiana, we have designed Higher Education and K-12 learning environments throughout the Midwest and across the country. For more information, visit www.fhai.com.