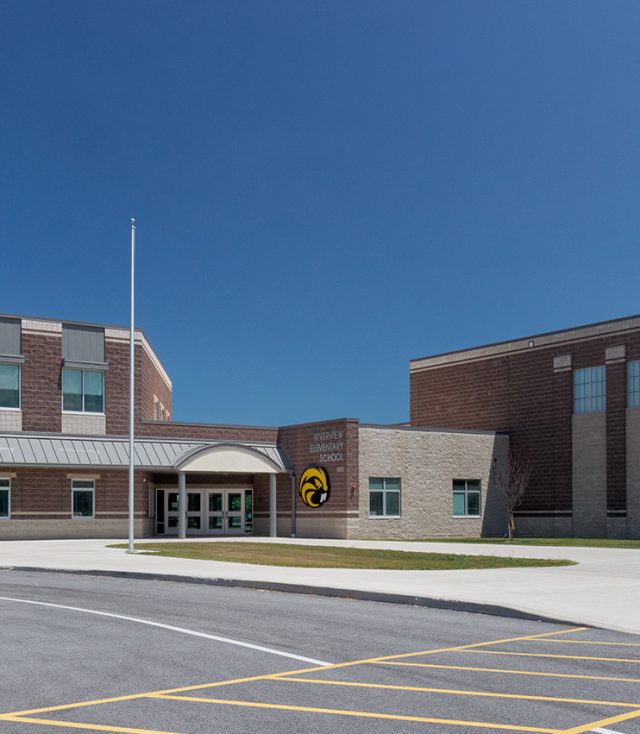 Two new elementary schools in Painesville, Ohio, have become the first K-12 schools in the state to be certified through the U.S. Green Building Council's (USGBC) new LEED version 4.0 system. Fanning Howey, an architecture, interiors and engineering firm specializing in learning environments, designed the buildings. Osborn Engineering, Cleveland, Ohio, provided MEP engineering.
Administered by the USGBC, LEED for Schools is a rating system that promotes the design and construction of high-performance green schools. The new LEED version 4.0 certification system was adopted by the Ohio Facilities Construction Commission (OFCC) in 2019, and it greatly increases the standards for sustainability and energy efficiency in school design. More than 300 school buildings in Ohio have been LEED certified, but Parkside Elementary School and Riverview Elementary School are the first to achieve certification under the new, more aggressive system.
"Pushing the boundaries of sustainable design has always been a mission shared by Fanning Howey and the OFCC," says Steve Wilczynski, AIA, Fanning Howey's executive director for Ohio operations. "We are prouder to take this next step in creating smarter, healthier and more environmentally-friendly buildings for Ohio's students and communities."
Sustainable highlights of the new buildings include daylighting in 90 percent of classrooms and learning areas, as well as outdoor classrooms which proved invaluable during the pandemic. Both Parkside Elementary and Riverview Elementary opened in 2019.