News
Ecole Kenwood French Immersion Elementary School receives LEED Silver Certification
By

Zachary Sprunger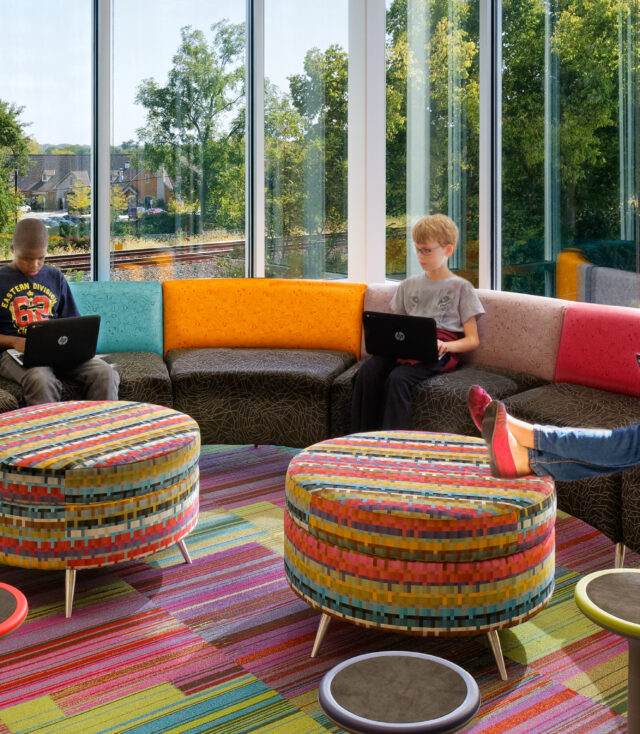 Ecole Kenwood French Immersion Elementary School in Columbus, Ohio, has earned the Leadership in Energy and Environmental Design (LEED®) Silver certification. Administered by the U.S. Green Building Council, LEED for Schools is a rating and certification system that promotes the design and construction of high-performance green schools.
Designed by the Dublin, Ohio, architecture and engineering firm Fanning Howey, the new elementary school is part of Columbus City Schools and was partially funded through the Ohio School Facilities Construction Commission. Innovative features of the school design include a projected 33 percent reduction in energy use compared to regional baselines, a 37 percent reduction in water use and a sustainable site design that keeps more than 90 percent of annual rainfall out of the local sewer system.
"Columbus City Schools has shown great leadership in the sustainable design of Ecole Kenwood," says Steve Wilczynski, Project Executive for Fanning Howey. "Not only is the building less expensive to operate, but design features such as natural daylighting in all learning environments will make students more productive and successful."
Ecole Kenwood French Immersion Elementary School is the 304th OFCC-funded K-12 school to earn LEED Silver certification.