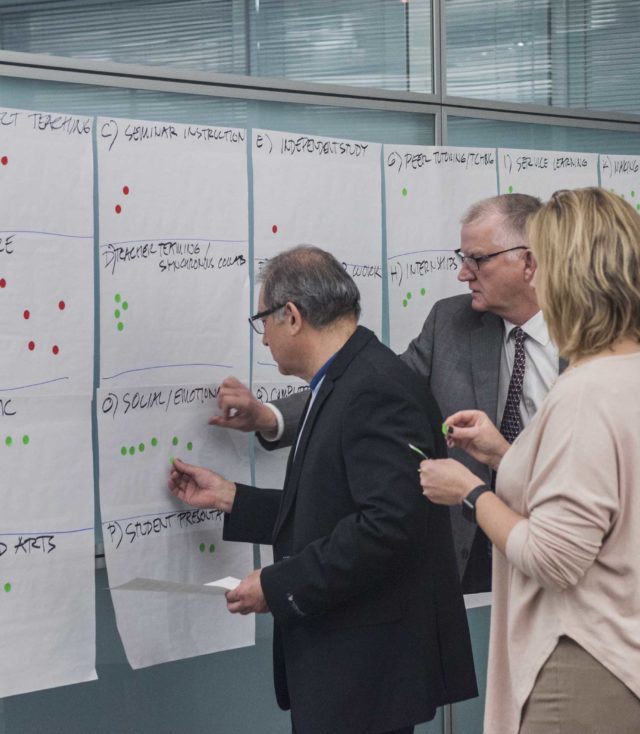 Success in the classroom starts with success at the ballot box.
We help you do both.

Community funding for facilities is critical to a school district's success. Recognizing this need, Fanning Howey created a team of specialists to help clients engage the community and gain support for bond issue or referendum campaigns.
We base our process on decades of experience and dozens of successful efforts. With Fanning Howey's Pre-Bond leaders, clients get a straightforward 4 C's approach to: Collecting information, Connecting with the community, Creating options and Completing the campaign with confidence.
Fanning Howey's experience includes more than 100 successful bond issues and referenda. We specialize in working with first-time clients and clients who are looking for new ideas after a failed campaign.
03
Services & Capabilities
Fanning Howey provides school districts with a single source for all community engagement and campaign efforts. Our thought leaders include architects, planners, former school administrators and communication professionals.
Our services encompass every step of the journey to success. After the campaign, our integrated design team turns vision into reality and helps schools keep their promises to the community.